Beijing Eyes More Capacity and Smarter Reefers for Growing Cool Chain
2022-05-27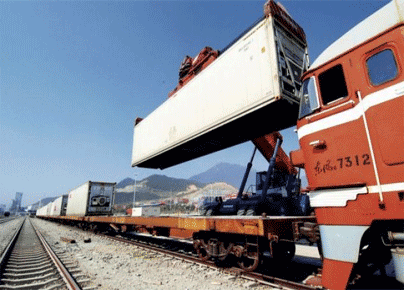 China's Ministry of Transport (MOT) wants the country's ports to ramp up their reefer handling capacity to meet the growing demand for the import of refrigerated foods.
The move follows shortcomings in the food supply chain being brought into sharp focus by the recent lockdowns.
The ministry said ports must add at least 6,000 reefer plugs by the end-2023. Mainline operators are expected to have added 180,000 teu of reefer capacity.
The MOT also wants to promote the development of IoT-enabled reefers that integrate electronic sensing, wireless communication, and automatic positioning to enable the automated collection and transmission of information, such as temperature and humidity.
The ministry is also exploring blockchain technology to allow the electronic release of refrigerated containers.
"Statistics from international hub ports show that, with blockchain, the average processing time of documents relating to reefers can be shortened from two days to within four hours. All ports will be encouraged to tap into blockchain to digitise and speed up the release of refrigerated cargo," said the ministry.
"Reefer carriers, truckers, freight forwarders and others in the supply chain should also use blockchain to develop electronic waybills."
China has been leading demand growth in the reefer trade due to growing imports of frozen meat, seafood, and tropical fruits.
The recent Shanghai lockdown highlighted the need for more reefer capacity, resulting in the port's reefer plugs being used for a prolonged period.
The MOT also pointed out the need to "formulate relevant guidelines" for reefer transport, adding that it will establish standards and specifications for them and develop information traceability.