Advertise with us.
Promote your business among the thousands of followers on our social media, which are people directly involved in the banana and reefer industries.
Advertise with Sopisco News online and in the printed edition and benefit from our expert guidance.
Please contact us to receive information about the pricing and available plans for advertising and banner positions.
Sopisco News provides:
· The best industry analysis and data.
· Relevant information on the banana trade and cool logistics.
· First-class market intelligence.
Sopisco News is a great platform to promote your products and services worldwide.
We offer the possibility of having banners of 878 × 194 pixels (jpg) and 204 × 102 pixels (jpg) that will be hyperlinked to your website and ads of 18 × 4 cm (jpg) published in the newsletter and promotional videos (mp4) of your company of duration between 2-3 minutes.
Banner Specifications below: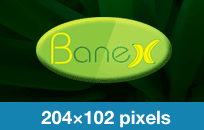 To receive information for advertising with us, please fill out the following form. Your request will be answered within 48 working hours.
Thanks for your interest in our service