Advertise with us.
Boost your business by advertising with us.
We reach all the major players in the banana trade and reefer industry.
We offer banner advertising solutions for any specific need and budget and advertising on Social Networks.
We offer the possibility of having banners 878 × 194 píxeles or 204 × 102 píxeles that will be hyperlinked to your website or your e-mail and 18 × 4 cm (jpg) ads published in the newsletter
Banner Specifications below: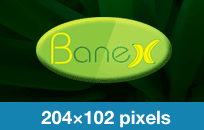 To receive information for advertising with us, please fill out the following form. Your request will be answered within 48 working hours.
Thanks for your interest in our service