Algeria Releases New Banana Import Licenses
2022-02-18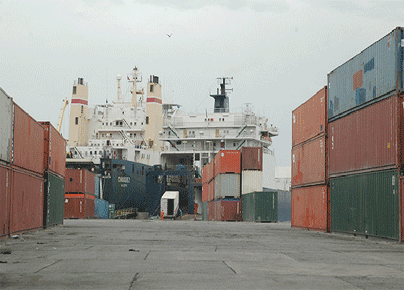 On February 16th, new licenses for importing bananas were issued and released to importers in Algeria. Since October of 2021, no licenses have been given, and only small volumes of bananas were imported by container using the remaining licenses of 2020. Volumes, however, have been much lower than those which entered the Maghreb country when more permits were released until October of 2021. Following the path of the previous year, in 2022, no banana import permits were released in the first three months of the year.
According to Algerian sources, the new licenses released to the leading traders would allow the import of around 4.000 MT of bananas. However, no bananas will be loaded in the exporting countries until March's second or third week. The shipments must be performed according to the banking rules, and funds must be deposited at the bank that opens the letter of credit for the commercial transaction 30 days before. Therefore, the closest date for performing the shipments would be around March 18-20. The mean of transportation, whether by reefer containers or specialized reefer vessels, remains to see because only if receivers join forces would load the around 200.000 boxes of about 20 kg each on a specialized reefer vessel, otherwise it would be necessary to use containers.
Current freight rates have been USD 6.000-6.500 per FEU or more depending on the liner, or up to USD 6.00-6.50 per box. For several weeks, there has been no fixture for specialized reefer vessels discharging in Algeria. Still, under current market conditions, a freight to that destination would be not less than USD 8.00 per box on FIOS terms compared to recent fixtures to other destinations. A large part of banana shipments from Ecuador to Algeria was performed by containers on vessels of CMA-CGM to Gazahuet, followed by Maersk and MSC with minor quantities.
According to the same sources, the leading shippers from Ecuador were Frutadeli, Donatella, Noboa and Comaco and some French traders based in Marseille.
Importing regulations prescribe that shipments can be performed only after 30 days from the funds being deposited at the bank in Algeria, and bananas are expected to be loaded around March 18-20, as mentioned.
Banana prices in Ecuador recently reached up to USD 8.00-9.00 per box only for the fruit, a much lower cost than previous years and before the pandemic when it was around USD 15.00-18.00 per box, but fruit could increase considerably now, after the more significant demand from Algeria.
No increase in production is expected in Ecuador before 4-5 weeks because of the La Nina phenomenon, which generated colder temperatures affecting the grade -diameter- of the bananas. After the end of the influence of La Nina, banana production in Ecuador might be affected by the lack of proper fertilization in many farms. Lower-income growers have suffered the most from the poor prices paid for their crops for several weeks due to the difficulties created by the pandemic in many international markets.
It also remains to see the prevailing selling prices in the Algerian Market and what the importers are willing to pay. However, the Maghreb country, an oil exporter, has benefited from the swoon in oil and gas prices.
Recent banana selling prices were around USD 18.00-19.00 per box CIF.