Greenhouse Banana Production Booms in Turkey's Mugla
2021-12-31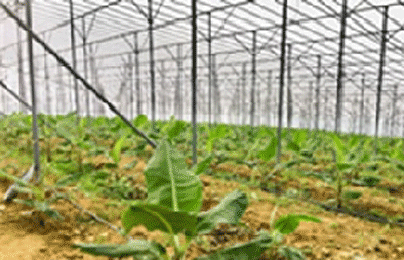 In the past decade, greenhouse banana production has become increasingly popular in Mugla, southwestern Turkey, due to low production costs, Daily Sabah has reported.
Harvest time lately started in greenhouses on an area of approximately 120 hectares. This year, the banana growers of Mugla expected a total yield of 9,000 tonnes, the newspaper said. It reported: "In the Southern Aegean region, on the coastline where the Mediterranean climate is dominant, bananas are cultivated in greenhouses in locations with microclimate characteristics, especially in the districts of Seydikemer, Fethiye, Dalaman, and Milas.
"The banana production in greenhouses is closely monitored by the Mugla Provincial Directorate of Agriculture and Forestry, and technical support is provided to the producers. In addition, training sessions are organised for growers in these districts."
Mugla agriculture and provincial forestry director Baris Saylak said that demand for banana cultivation in the area has increased, adding: "The minimal requirement of the labour force in tropical fruit cultivation has an important effect on the rising popularity of greenhouse banana production. For example, while the labour cost of vegetables such as greenhouse tomatoes, peppers, eggplants is 35%, the labour cost in banana cultivation is around 10%."