Ecuador Signs FTA with China
2023-01-06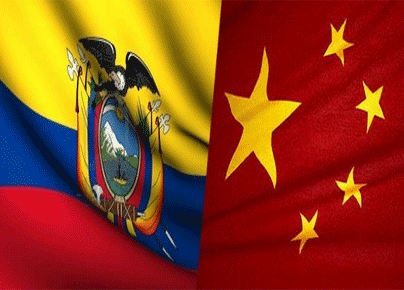 Ecuadorian President Guillermo Lasso announced on January 3 that he had "successfully concluded" the FTA with China, an agreement that will allow Ecuadorian "industries" to "acquire machinery and inputs at lower costs."
The negotiation with Ecuador's second trading partner lasted ten months, and now they are working to sign one with the United States.
The treaty with Beijing will represent an increase of up to 20% in national exports to the Chinese market.
According to the most recent data from the local Central Bank, sales to China grew from 4,075 million dollars in 2021 to 5,005 million from January to October 2022. Purchases increased from 5,092 million to 5,381 million in the same period.
"Ecuador's great opportunity is in the world," said Lasso, who seeks a broader trade opening that includes the United States, Costa Rica, South Korea, and Canada.
Lasso started the FTA negotiations with China in February 2022 during a visit to Beijing during the Winter Olympics. And in December, he made an official trip to the United States, a country to which the Andean nation exported 7,621 million dollars and 5,959 million in imports as of October 2022.
With a growing influence over Latin America, China became Ecuador's largest financier during the administration of former socialist president Rafael Correa (2007-2017) -a harsh critic of FTAs and Washington. Then, the debt reached 5,000 million dollars (4% of the current GDP). In September, the Lasso government extended the payment terms and lowered the interest rates of liabilities with two Chinese banks for 3,227 million dollars. Ecuadorian bananas will be one of the great beneficiaries of the FTA with China at a time when fruit exports have lost competitiveness due to the increase in freight prices.