R.D.: Modernization of the Port of Manzanillo
2022-08-19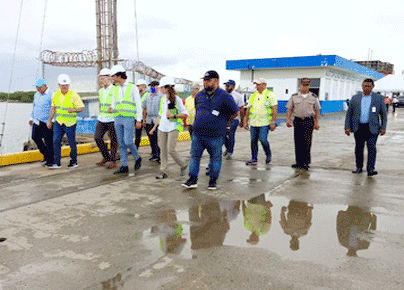 The Dominican Republic advances with a program to modernize the port of Manzanillo and the Cibao Northwest region.
The plan "will improve the competitiveness of exports of goods originating in Cibao, which represents 38% of national exports and currently leaves through the ports of Haina and Caucedo," the Minister of Economy, Pável Isa Contreras, said while visiting the facilities last week.
The public-private partnership program contemplates the remodelling of Los Coquitos beach and the landfill in the area.
According to the government, the modernization of the Manzanillo port will require up to US$46 million. The works will be tendered in the first half of 2023, and the results on the Duarte highway, promoted by the Ministry of Public Works. The road would receive an investment of US$29.5 million.
Three power plants will also be renovated for more than $2 billion.
The port of Manzanillo presents complementary projects such as the modernization of the El Pocito highway, which is expected to demand US$28.7 million. The project is 25% complete and should be completed in October 2023. Works on the Guayubín-Martín García-Santiago Rodríguez highway, with 40% progress, will require up to US$21.6 million and should be completed by the end of 2023.
Also included are the Loma Cabrera-Manuel Bueno-La Lana highway, with an investment of US$15.3 million, and the modernization for up to US$4 million of the Palo Verde-Laguna Verde highway should be completed in June 2025.
More than 60% of banana exports are shipped from Manzanillo in 225 containers a week, generating around US$90 million annually.