Colombia: Augura Announces Zero Tariff for Exports to South Korea
2021-08-27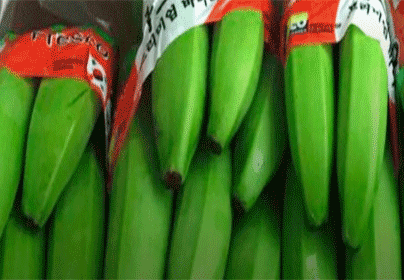 The Association of Banana Growers of Colombia, Augura, announced the beginning of the zero-tariff for banana exports to South Korea, which took place with President Iván Duque's visit to this Asian country.
"For five years, the FTA was signed with gradual elimination until it reaches zero tariffs to export bananas to South Korea. We will start a commercial activity with this benefit that will increase shipments to this market. The behaviour of foreign trade since 2013 is very positive, although given the history it is essential that in the future all efforts are made to maintain a sustained and growing demand, with the purpose that both countries obtain benefits", affirmed the president of Augura, Emerson Aguirre Medina.
According to the union, exports to this destination have ample opportunities because of the tariff benefit. On its balance sheet, Augura highlights the behaviour of 2019 and 2020, where there was growth above 2000% for both years, which translates into the need to strengthen commercial negotiation strategies.
Likewise, Aguirre Medina added: "Colombia has been exporting bananas to South Korea for more than eight years. This commercial activity has increased significantly: in 2013, 11 thousand boxes were shipped for an average FOB value of 100 thousand dollars; While, in 2020, there were 1.62 million boxes with an average FOB value of 14 million dollars, that is, more than 1.5 million additional boxes since 2013, which is a very optimistic figure and should continue to grow for the next few years.