Cameroon: Banana Exports Increased in July 2021
2021-08-20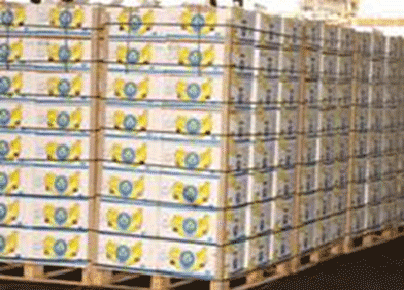 In July 2021, exports of bananas produced in Cameroon peaked at 12,459 tonnes, according to a compilation of statistics published by the Cameroon Banana Association (Assobacam). The exported shipments are up 764 tonnes compared to July 2020, when local producers shipped 11,695 tonnes to the international market.
This improvement is the work of the Upper Punja Plantations (PHP) company. The local subsidiary of the Compagnie fruitière de Marseille posted exports of 10,352 tonnes in July 2021, 404 tonnes more than the 9,948 tonnes exported during July 2020. CDC performance also contributes to this improvement in export volumes.
After being washed away by the socio-political crisis that has been raging in the two Anglophone regions of Cameroon since the end of 2016, this public agro-industrialist exported 1,012 tons of bananas in July 2021 against 678 tons a year earlier.
With this activity level, the CDC is being snatched (as in June 2021, by the way) its traditional 2nd place in the local banana market by Boh Plantations PLC. According to data from Assobacam, this small private operator exported 1,095 tonnes of bananas in July 2021, compared to 1,069 tonnes in July 2020.
These performances certainly helped boost Cameroon's export earnings last month. Indeed, bananas are in the top 10 of the country's oil exports to the European Union. According to official figures, in 2019, Cameroon, for example, sold bananas on this market for an amount of CFAF 136 billion.