Colombia: Banasan Exported Nearly 13 Million Boxes of Bananas in 2021
2022-02-18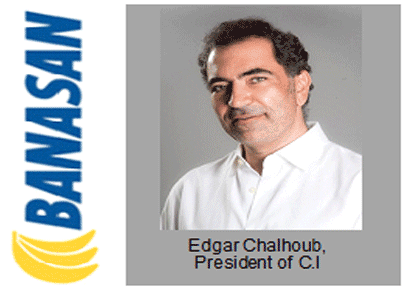 The company's income with headquarters in Magdalena, which generates around 250 jobs, amounted to more than half a billion pesos.
Comercializadora Internacional Banasan closed in 2021 with just over half a billion pesos in revenue, of which 80% correspond to exports, with about 13 million boxes of bananas. The remaining 20% ​​of income corresponds to other services the company provides focused on solving the needs of the industry's value chain.
According to the company, among the most notable investments in the previous year are remodelling the container yard, modernization of the security area, and acquisition of a chassis for more than 4,500 million pesos. Likewise, the construction of a banana flour factory began to generate value for the product that is not suitable for export, which will be inaugurated this year.
"2021 was a very challenging year due to the shortage of some decisive inputs for the commercialization of bananas, as is the case of paper for cardboard boxes. Similarly, inflationary pressure and shipping difficulties played an important role. Despite these difficulties, Banasan managed to continue attending to the different commercial commitments", assured the president of C.I Banasan, Edgar Chalhoub.
Last year, other significant events were the exports of about 100 bananas and 20 containers of avocado. The execution of the work climate and culture study process with Great Place to Work certification was delivered to them at the beginning of January 2022.
Finally, compared to the projections for 2022, Chalhoub stated: "This year we expect to have sales close to 600,000 million pesos and increase to 15 million boxes the exported bananas."